Service • Slips • Storage • Fuel
Located in the charming town of St. Joseph, Anchor's Way is your one-stop, full service marina of Southwest Michigan.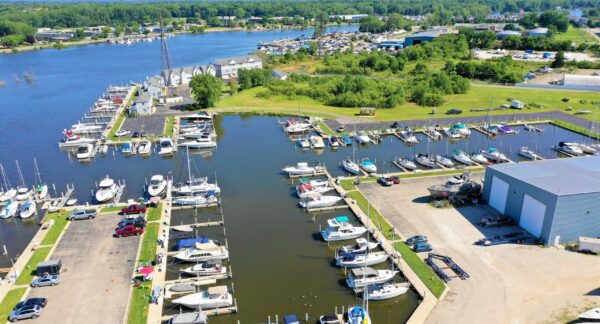 Offering indoor and outdoor storage, full maintenance and repair services, seasonal and transient dockage for boats up to 60`, a brokerage program, onsite fuel docks, fish cleaning station, and a new retail space coming soon, Anchor's Way truly is a one-stop shop!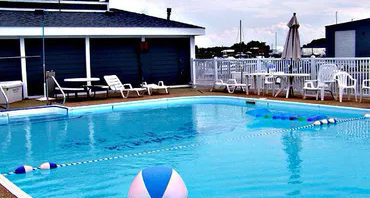 Our facility offers a 'boat-load' of amenities for our customers! A spacious outdoor, riverside pool, two fully air-conditioned restroom facilities with showers, and a ship store that offers snacks, ice, and other necessities!
Anchor's Way Marina is located just minutes away from the charming downtown streets of St. Joseph, Michigan. When you stay with us, you're moments away from making great memories to last a lifetime in our beautiful beach town!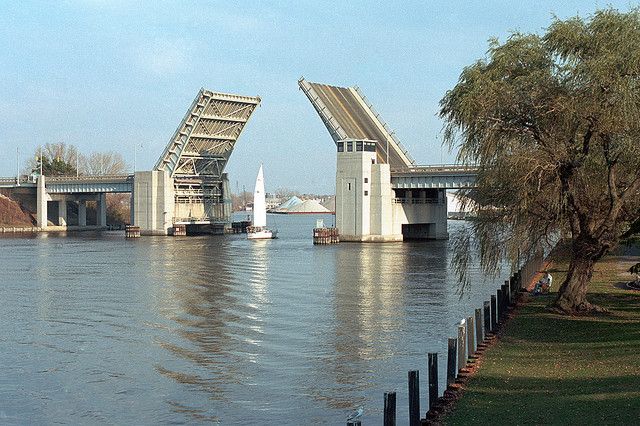 Be aware that on your way to us, you will pass three bridges! To ease your travel, we have provided the schedules for each bridge, allowing you to plan ahead accordingly!
Season Bridge Schedules
1st bridge: CSX train bridge
Bridge closes briefly then reopens as trains pass. Runs from 8:30am-9:15pm.
2nd bridge: Blossomland Bridge
May 15th-September 30th 7am-8pm opens every hour on the whole and half. Manned 24 hours and opens on demand before 7am and after 8pm.
3rd bridge: Bicentennial Bridge
May 15th-September 30th 7am-8pm opens every hour on the Quarter & the Three/Quarter.
Off-Season Bridge Schedules
The 2 drawbridges (Blossomland and Bicentennial) operate on demand from September 30th-December 15th. After December 15th, boats are still able to get through but must make an appointment before with the bridge operators. 
Contacting Bridge Operators
Amtrak:  Radio Channels Monitored: 16
Phone: 269-983-2423
Blossomland: Radio Channels Monitored: 9, 12 & 16
Phone: 269-983-5072
Bicentennial: Radio Channels Monitored: 12 & 16
Phone: 269-926-2215
ST. JOSEPH WIND AND WAVE REPORT